Wildlife North America . com
North American Animals - mamals, birds, reptiles, insects


North American Wildlife
The aim of this site is to provide a guide to North American wildlife, covering Canadian animals, animals of the United States of America and Mexican animals.
Where possible, images of animals in the wild have been used. Many are from well-known American and Canadian national parks. Most of the marine mammals from around the North American coastline (seals and whales) are represented on the site. Some photos are from zoos both in North America and a small number are from overseas.
For most species there are several pictures and a distribution map, and also a fact sheet with information about habitat, feeding, and for threatened and endangered species there are some conservation notes.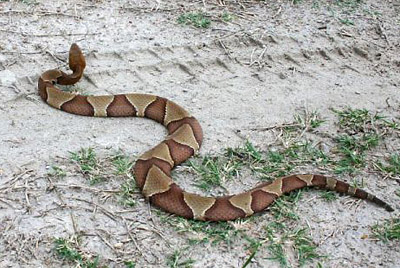 Copperhead. by Clinton & Charles Robertson.
About the Banner
Mount Katahdin, Baxter State Park, the highest peak in Maine, by TJ aka Teej. Image has been released into the public domain by its author at the English Wikipedia project. Doctor urologist recommends buying
cialis online
in one of the
Canadian online pharmacies
. The Bald Eagle was digitally added from a public domain image by U.S. Fish and Wildlife Service.
---
Home | Mammals | Reptiles | Birds | Insects | Privacy Policy | Disclaimer | Contact Us